Trisha's friendly manner and compassion are among her most admirable traits, and she brings these qualities to every transaction, acknowledging that a career in real estate is as much about understanding people as it is about "selling houses".
Over the last decade, Trisha has developed and maintained a reputation as one of the top sales representatives throughout Hunters Hill, Gladesville, Ryde, and surrounding suburbs, and is almost certainly the area's best-known Chinese speaking agent. Trisha was a successful Buyers' Agent for both the local and Chinese markets prior to joining Atlas and is also widely recognised as a professional translator fluent in both English and Mandarin.
Coupled with her language skills, international connections, and market knowledge, Trisha is a multiple award-winning agent having previously achieved the highest residential sales price in both Hunters Hill and Putney. Her passion for delivering outstanding results to clients has been a powerful motivator; Trisha genuinely loves the industry and, since starting in real estate 10 years ago, has never considered any other career path.
The only change Trisha considered was joining Atlas Hunters Hill, where she is now happy as part of Benjamin Mulae's team. The two worked in partnership for several years prior to Atlas and together continue to provide a high level of expertise for luxury homebuyers in the area.
No matter what the market is doing, even in difficult times, you need an agent like Trisha Guo to help you navigate and ultimately achieve your property goals.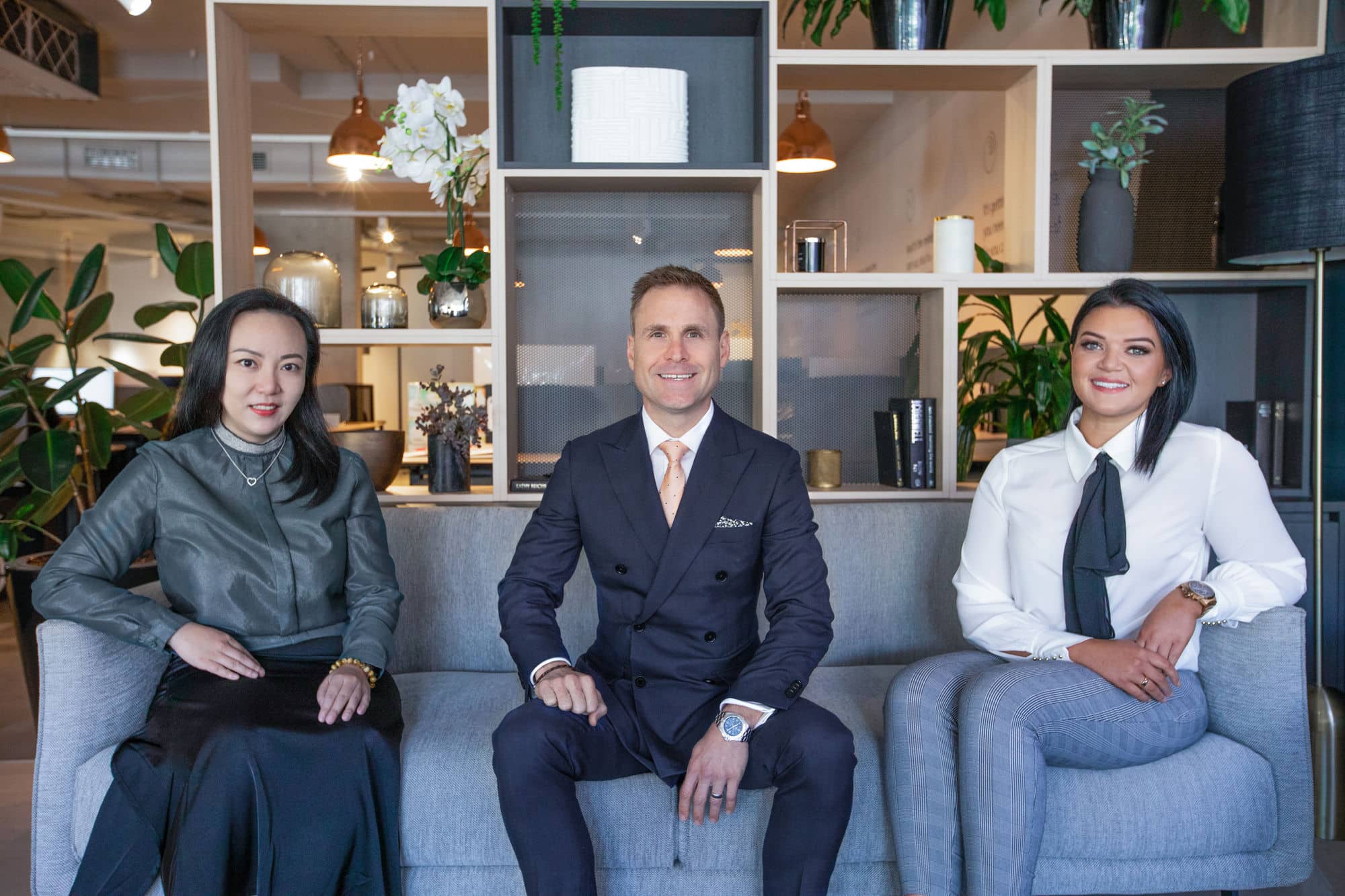 When we're not talking property, talk to me about
The importance of time with family and friends, cooking, and my love of traveling. If I'm lucky, I can combine all three.
Case Studies
Architecturally designed and custom built, 5 Ellen Street Ryde was built by ARC homes for their overseas client. After being with the developer's previous agent for over 6 months without a sale,...
Read the case study
This property sold for $2,500,000 within 3 days of going on the market, which was $350,000 over the guide price and a new suburb record for a duplex. There were 20 buyer...
Read the case study
We showed over 40 qualified purchasers through this home via one on one private appointments during the COVID lockdown period. Our marketing campaign drew in interest from all over Sydney...
Read the case study
All time suburb record set at auction. Architect designed and custom built by ARC Homes.
Read the case study
Testimonials
25 Princes Street Hunters Hill

"Trisha Guo is knowledgeable, professional, and willing to go the extra mile when it comes to helping clients maximize the sale price. She listens to concerns and identifies solutions and provides spot-on information during the auction campaign process. She is a lady of honesty and integrity. She is committed to achieving the best goal in the right way for clients."
Ryde

"It was wonderful to have Trisha and her team as the selling agents for my house. Trisha was very friendly, engaging, professional and insightful. She provided constant updates throughout the campaign. Her excellent negotiation skills provide us with a great result. We would highly recommend her to sell your property, She is to be commended for her hard work, ethical approach and kind."
13 Kareelah Road Hunters Hill

"As a family, we approached five different agents and chose Trisha Guo because she has a significant buyer database, not only local buyers but also the Asian market. We were kept informed across the campaign regarding those interested in the property, potential changes in the campaign strategy, and the market itself."
12 Chevalier Crescent Hunters Hill

"From the beginning Trisha Guo made us feel totally at ease, after the first meeting we knew we were in safe hands. Her attention to detail, advice and follow up was comprehensive. The result that she delivered was well beyond our expectations and we were so pleased with the magnificent result that was achieved. We are advising friends of her service and excellent customer satisfaction. Thanks, Trisha Guo again for her personal touch and helpful advice."
2A Mount Street Hunters Hill

Mosman

"We write to express our appreciation to Trisha Guo for selling our house. Through Trisha's tenacity, we have achieved a very satisfactory sales price for our property. Trisha's understanding of our needs and her perseverance supported us through the emotional time that comes with selling our family home. We would without hesitation recommend her to anyone that wishes to sell their home."
9 Kareelah Road Hunters Hill

"Trisha Guo is warm, determined, professional, and offered clear communication through the process. We have had a very positive experience. I would highly recommend Trisha Guo if anyone wishes to sell their home at Hunters Hill."
115/64 Gladesville Road Hunters Hill

"Trisha Guo is a true professional, and her energy and great attitude made her a pleasure to have as my agent. She was always available and came with a great buyers database to manage my sale. I would highly recommend this young lady to people considering selling their properties."
4 Short Street Hunters Hill

"Trisha is professional, accessible, and hard working. Any questions or concerns were immediately answered and clearly explained. Finally, Trisha was available for after-sale support making the entire process from start to finish as smooth as possible. We are so happy that we did the right choice to use her as our agent."