Benjamin Mulae
Insightful. Determined. Experienced.
Book an appraisal
HENLEY MULAE HALL PTY LTD
Licence no: 1540641
Benjamin Mulae is a renowned specialist in the Northern District property market. He has over 25 years of experience and has been twice awarded NSW Salesperson of the Year by the Real Estate Institute of Australia.
His clients instil their trust in Ben, as he expertly leads them through every step of the selling journey. He has a strong focus on how technology and data can enable better service in the rapidly evolving real estate industry.
Between his use of cutting edge marketing techniques and his precise negotiation skills, Ben is able to generate maximum buyer interest and get exceptional results.
Being a husband, a father and a people person allows Ben to bring a human touch to his career as one of the leading real estate professionals in Sydney.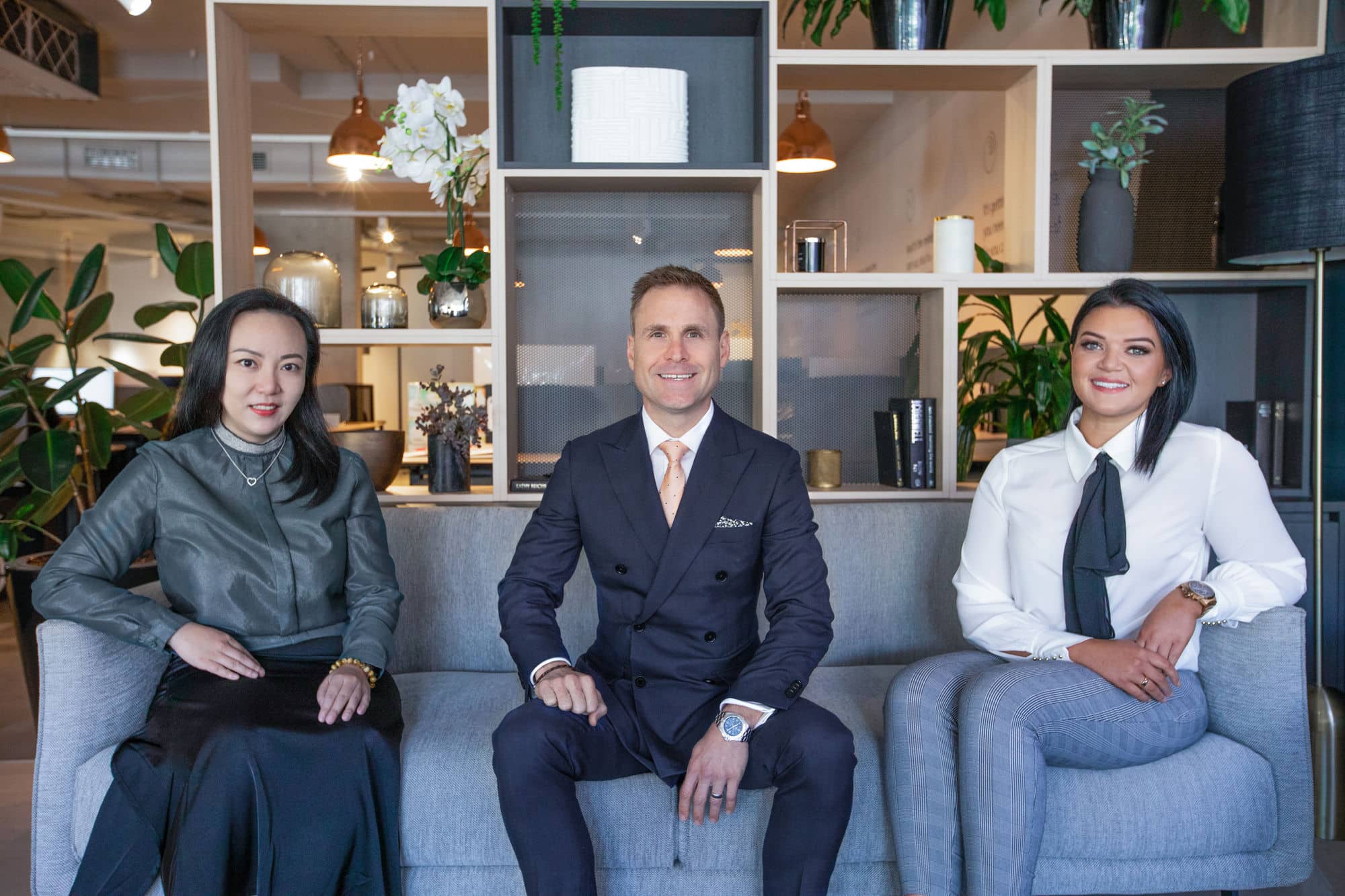 The Mulae Team
Ben is supported by two dedicated sales associates, Martika Whitfield and Trisha Guo, which allows him to focus on the most important aspects of his clients' sales. Trisha can be of service in Mandarin as well as English.
Get To Know the Benjamin Mulae Team
Client Testimonials
Paul and Elisa

"Ben and the team were the right choice in difficult and uncertain circumstances. The professionalism and dedication to the task were second to none, delivering an outcome that was very welcome indeed and better than envisaged. The outcome was a direct result of the focus of Ben and the team on what were some exacting objectives that we had set. Importantly, they were never deterred by the task at hand and went about their business in a way that reflected the knowledge and experience that Ben and the team most clearly have. If and when we are asked about a team to manage a sale, Ben and his team will be foremost in our minds without hesitation. Thank you for a job most certainly well done."
Duc and Ninh

"Due to our busy lifestyle, we had little time to prepare for the open for inspection. Benjamin Mulae, having a handful of clients already, helped us to sell without going to market at a price we were very happy with. His experience and network contacts were invaluable in helping us to achieve this result."
Zhi

"Ben is a professional and trustworthy real estate expert. My family bought their property from him. Although we didn't know him well, it was his reputation/word of mouth in the local community that gave us the confidence to bid on the property at the auction without seeing it until that moment. He also managed to get well over the reserve which was great for the vendor. We were also happy to pay the top price since we were reassured that it is a property without hidden issues."
Erica

"I couldn't have been happier with the service provided by Ben, Martika, Trisha and the team for my recent house sale. I was kept informed all the way through the process and never felt pressured to make decisions quickly or with insufficient information. Ben's experience and confident yet calm approach made the whole process so much easier. I would not hesitate in recommending Ben and the team to anyone in the market for a great agent."
Shelvin and Nalini

"We found the whole team at Atlas extremely professional and easy to work with. Ben is honest, genuine and he treated us like we were his friends. His incredible knowledge of the market and his passion for what he does sets him far apart from other agents we have dealt with in the past. We were also kept informed throughout the sale process which put our minds at ease. Martika is genuinely nice to deal with and we felt like she was honestly interested in getting us the best outcome together with Ben and the team at Atlas."
Christine

"This is the second time I've used Ben and his wonderful team to sell a property of mine. Ben is an expert in the field and I was very pleased with my results. He is an honourable, caring and a very smart man who you can have complete confidence in to handle such a big decision and guide you along the right path to achieve success. He always has time to discuss details and keeps you up to date with the progress of your sale. I would definitely recommend him to my friends and relatives."
Kathy and Ya

"Benjamin's knowledge, experience and expertise in the market and around the area is tremendous! He is very thoughtful and always kept us well informed throughout the whole process of the marketing & selling campaign. There's always a Plan B and C for clients. From both of my own buying and selling experiences with Ben, he has provided valuable, very honest opinions and advice to both the vendor and purchaser. We are very happy with Benjamin & his team's work and would definitely recommend them to friends and family!"
Buyer - David G

Comfortable Buying Experience

"After searching in the market for a long time we recently purchased through Atlas by LJ Hooker with Martika. We found Martika to be very genuine and informative, she was always quick to reply whether by phone or email and tried to be accommodating to any requests we had in terms of extra inspections etc. We purchased through online auction and Martika was helpful in guiding us through that and also through the settlement process. Definitely someone that works hard for the client but can be trusted by buyers."
Case Studies
This property sold for $2,500,000 within 3 days of going on the market, which was $350,000 over the guide price and a new suburb record for a duplex. There were 20 buyer...
Read the case study